Keynote speakers
Online international conference
18th DAYS OF APPLIED PSYCHOLOGY
- Current challenges in psychological science -
Professor Jane Ogden, Ph.D.
University of Surrey, Surrey, United Kingdom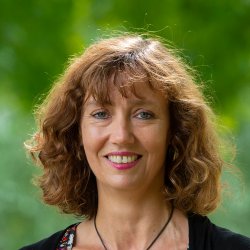 Jane Ogden is a Professor of Health Psychology at the University of Surrey, Surrey, United Kingdom. Her research areas include eating behaviour and obesity management, aspects of women's health, communication in the healthcare consultation and the experience of medical procedures. She is an author or a co-author of more than 230 articles. She has authored 8 books including a textbook in health psychology (Health Psychology: a textbook (2019)), now having its sixth edition, The Psychology of Health and Illness (2017), Essential readings in health psychology (2007), The psychology of eating: From healthy to disordered behaviour (2009), Health and the construction of the individual (2002), and Thinking Critically about Research (2018) which is for anyone interested in research. She has also authored books for a more general audience, including The Psychology of Dieting (2018) and The Good Parenting Food Guide (2014).



Words matter: The impact of language on symptoms and illness


Whilst symptoms may have a role for bodily data research indicates that they are also influenced by language with the choice of words impacting upon the perception of symptoms and the ways in which people make sense of their bodies. This talk will explore why words matter and the impact of language and context on a symptoms such as hunger and pain. It will also explore the role of communication between health care professional and patient and how the language used in the consultation can change patient health outcomes in the both the immediate and longer term. For example, qualitative research indicates that symptom perception involves a series of thresholds and that changes in language reflect when symptoms translate from being a sensation to being a perception. Likewise, cross sectional and longitudinal research indicates that words have different meanings to different populations and that the words used to diagnose a health condition can have a longer term impact on the experience of that condition. Further, experimental research across a number of different patient groups indicates that the use of medical, lay or patient matched words can change patient's representations of their health condition and the ways in which they experience their health problems. Therefore whilst individual words such as 'snack', meal', 'sore throat', tonsilitis', 'obesity', 'heart failure', 'depression' and even just 'health' might seem benign they can influence not only sense making and models of illness but how physical symptoms actually feel and their impact on subsequent behaviour.
Professor Karina V. Korostelina, Ph.D.
Peace Lab on Reconciling Conflict and Intergroup Divisions at the Carter School for Peace and Conflict Resolution, George Mason University, USA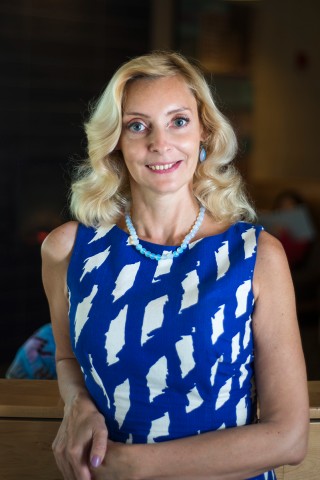 Karina V. Korostelina is a Professor and a Director of the Peace Lab on Reconciling Conflict and Intergroup Divisions at the Carter School for Peace and Conflict Resolution, GMU. She conducts research on the dynamics of identity and power in protracted conflicts. Her recent interests include the study of national and community resilience, reconciliation, and role of memory and history in conflict and post-conflict societies. She has been Fulbright New Century Scholar and fellow at the Woodrow Wilson Center, the Eckert Institute, National University of Singapore, East-West Center, Institute for Advanced Studies at Waseda University, Northeast Asia Foundation, Central European University, and the Bellagio Center of the Rockefeller foundation. She has received 44 grants from such Foundations as MacArthur, Luce, Spencer, Ebert, and Soros, the US Institute of Peace, US National Academy of Education, Bureau of Educational and Cultural Affairs of USDS, USAID, INTAS, IREX, and Council of Europe. The results of her research are presented in more than 90 articles and chapters. She is an author or editor of 16 books including authorship of Neighborhood Resilience and Urban Conflict (2021), Trump Effect (2016), International Insult: How Offence Contributes to Conflict (2014), Constructing Narrative of Identity and Power (2013), History Education in the Formation of Social Identity (2013), Why they die? (2012), The Social Identity and Conflict (2007). Among her edited books are: History Can Bite - History Education in Divided and Post-War Societies (2016), History Education and Post-Conflict Reconciliation (2013), Forming a Culture of Peace (2012), Civilians and Modern War (2012), Identity, Morality and Threat (2006).


Unpredictable Past: Social Identity Approach to Collective Memory and Conflict

This presentation aims to analyze the controversial role and functions of memory sites in the dynamics of identity-based conflict and reconciliation. Memory sites are powerful instruments in the development of representations of the past, validation of power, and valorization of identity meaning. They do not only provoke immediate reactions of identity groups in society but also impact groups' agendas for the future. The embedment of memory sites into dynamics of on-going conflicts reduces their initial ability to provide and support the objective interpretation of historical data or to contribute to reconciliation. Instead, memory sites become places for political manipulation, communal disputes, and clashes over collective memory. The presentation explores the interconnections between collective memory, memory sites, and dynamics of identity-based conflict. It examines collective memory as an ideological construct, discussing how memory sites become intertwined with the transformations of social boundaries and perceptions of relative deprivation, outgroup threat, collective axiology, and power relations.

Professor Michelangelo Vianello, Ph.D.
University of Padua, Padua, Italy
Prof. Dr. Michelangelo Vianello is Associate Professor of Work and Organizational Psychology at the University of Padua, Italy. His main research interests include the development and cross-cultural generalizability of career calling, personnel selection, and the reproducibility of scientific knowledge. He adopts an Open and Reproducible approach to scientific research, and he is a member of many research networks that promote open scientific collaborations, such as the Psychological Science Accelerator, Project Implicit and the Open Science Collaboration. He serves as editor for Discover Psychology, Plos One, and Frontiers in Psychology, and as a reviewer for many leading journals, such as Perspectives on Psychological Science, and for the ERC – Research Executive Agency for the selection of Horizon 2020 projects. He has coordinated very large research groups in multicenter studies, and authored or co-authored more than 100 publications. Some of these had a high impact on the research community and received wide media coverages (e.g., OSC, 2015, Estimating the Reproducibility of Psychological Science). He is currently studying how culture influences individuals' perception of being called toward a career.


Cross-cultural conception of career calling


The concept of calling is deeply rooted in western culture, but research in other cultures is increasing. In the last 25 years, the concept has been applied to work, giving rise to a large and increasing corpus of studies on why and how individuals approach work as a calling. Researchers from many non-Western nations began to study the construct of career calling, which seemed to be relevant in their societies. Yet, whether calling is conceptualized equivalently across cultures is an open and pressing question. Most studies adopted an "imposed etic" approach, assuming rather testing that the construct is the same across cultures. Also, many authors would agree that the concept of calling does not exist outside Christianity. In this talk, I will firstly introduce the concept of calling and its western roots, then derive from the many western definitions a comprehensive approach to the study of calling with seven facets. I will then present a theoretical cross-cultural analysis of the most widespread religious traditions that support the notion that calling is a universal human experience of work. I will then present the results of a study that tested this hypothesis across six nations (N = 2491): India, Turkey, China, Italy, the United States, and The Netherlands. We observed that the multidimensional structure of calling and the relative importance of the different dimensions of calling in defining the construct are the same across cultures, and that the overall level of calling is surprisingly higher in non-western countries. Small cross-cultural differences in the intensity with which people from different countries approach their calling domain were observed and will be discussed. Comparisons conducted at the level of facets indicated that Italian and Dutch participants scored lower in Transcendent Summons and Pervasiveness, while Chinese participants scored the highest. Callings in India are especially high in the Purpose and Identity components. Overall, these results are compatible with the notion that calling is a universal human experience, and that culture differently influences the levels of calling's dimensions but not their importance in defining the construct. Finally, some untested insights will be given on why calling was observed to be higher in non-Western countries.